genpals2003.favos.nl
Gesponsorde koppelingen
Genealogy Worldwide
Hi I'm the host here on this site,do you need more info or do you have questions ,please send me email: .
Regards Els
Surnames searcher
All Kinds Info and Links
MY FAVORITES
INFO AND LINKS
INFO AND LINKS
Photo from researcher Els1939
ALL KINDS OF INFO AND LINKS
Info and LINKS
INFO AND LINKS
INFO AND LINKS
INFO AND LINKS
INFO AND LINKS
INFO AND LINKS
INFO AND LINKS
INFO AND LINKS
Links and Info
Met Favos maak je eenvoudig en snel je eigen startpagina. Meer weten?
Lees hier verder..
Zoeken met Google
INFO AND LINKS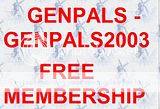 Telephone and email guides
ARCHIVES
HOME PAGES
Genealogy and Family History Research:
FAMILYSEARCH BETA
SURNAMES DATABASE
All the Norwegian Links by Genpals2003
Nordmenn i utlandet digital

Passenger lists and emigrant ships from Norway Heritage
Passenger lists | Ships | Norway Heritage Forum | Image Gallery | Contact info | Links
ELLIS ISLAND

Search Passenger Arrival Records
The largest collection of free family history,
family tree and genealogy records in the world.

1996-2006: Your genealogy starting point online for more than a decade!
Social Security Death Index (SSDI)
Free Genealogy Search Engines
NETHERLANDS / HOLLAND Links and information about Genealogy,do you have questions do you need help let us know and send email to. elstveit@hotmail.com
CousinConnect Genealogy Queries
The best LINKS,your webmaster will find always the best Links.
Search Engine
Els1939
Disse norske sidene om "The Royal Mail Ship Titanic" tar utgangspunkt i mine personlige oppfatninger om henne og hennes tragiske bortgang. Jeg håper allikevel at sidene mine inneholder opplysninger som stemmer overens med de faktiske forhold.

Thanks a lot for the AWARD
Here's help, a very good site to find Surnames and a very good Genealogy Locator.
Your Managers are always helping you
All Surnames Search Page
United Kingdom, Ireland and Scotland Genealogy.
By Genpals2003
Germany Genealogy.
By Genpals2003
The Netherlands, BMD online and a lot of Info and Links
The Netherlands , Nederland , Holland. Genealogy
By Genpals2003
Tell a friend about:
Genpals2003
Rossels.Favos.
Germany Genealogy
United Kingdom Genealogy
USA Genealogy
På denne tjenesten kan du søke etter kunngjøringer om dødsfall som har blitt annonsert i Aftenpostens morgenutgaver f.o.m. 15. februar 2006. Sammen med avdødes navn presenteres dato for annonsering i avisen. Ved bestilling av dødsfallannonse til avisen, enten via begravelsesbyrå eller hos Aftenposten, kan man reservere seg fra kunngjøring av dødsfall på nettet.
Our messageboards are open 24 hours,so you can place your messages there.
Maritim Historie
BMD and Familytree from the village Åseral in Vest - Agder online
Place your messages here

SOL Slektsforskning
Since 1910, Landingslaget has brought together immigrants and their North American descendants from the kommuner of North and South Land in Oppland Fylke, Norway. Through our publications, annual stevner, and trips to Norway, we strive to provide opportunities for our membership to learn more about their ancestors and the area of Norway they left behind.

We invite you to spend some time on our website, learn more about our bygdelag and the culture and community of Land.




Digitised parish registers
dødsannonser fra hele Norge være tilgjengelige fra det tidspunkt annonsen er registrert hos Obit AS til og med gravferdsdagen. Det er også mulig å hente fram tidligere dødsannonser fra arkivet.
Welcome here at Genpals2003, you are our 1000st Member here and you have just joined our group. We hope you have a happy time here and that you will be succesfull in your research with your genealogy. Just yell out if you need any help. Please look around, there is so much to see and so many sites you can look at. You will of course get the VIP treatment, being this special member.

CONGRATULATIONS!!!

We are thrilled to bits to have 1000 members at GENPALS2003 in 3 years time. A great success for our Chief, our TOP manager, Els1939.
Fangeregister for Agder-fylkene 1940-45
Norway List IGI Batch Number Index Project
DO YOU HAVE QUESTIONS,PLEASE SEND ME EMAIL:


INFO & LINKS
DO YOU HAVE QUESTIONS:
DO YOU NEED HELP:
PLEASE SEND ME EMAIL:

ELSTVEIT@GMAIL.COM
INFO AND KINKS
INFO AND LINKS
Slektsforskning
I would like to add your Genealogy web site here, please send it to me.
If you have information on your site about research, please let me know.
I will make a note of that so others can search your site for info and names.
I would appreciate you adding my site to yours genpals2003@hotmail.com
Norsk Kirke i utlandet
INFO AND LINKS
INFO & LINKS
Do you have questions, please send us email. elstveit@hotmail.com
WEATHER
Search engines
Bortelid Servicekontor
Gesponsorde koppelingen
Tijd
Airports in Norway
Rossels.Favos. is now GENPALS
Genealogy and Info
Archives Portal: Archives: Social life: Families

AASERAL FAMILYTREE (VOORBURG) NEW
FAMILYTREE FROM THE VILLAGE ÅSERAL IN VEST-AGDER NORWAY
Category(ies) including this link:
Archives/Social life/Families

(Added: Thu Nov 20 2008)
NOrwegian News Papers,
BORTELID a very good holiday place winter and summer.All what you need.
Take a look here please.
Recommanded by Genpals2003 Manager
Els has started a brand new site for GENPALS2003, as we have to migrate to OMNI-CHAT. Basically the site will stay the same, but wrapped in a different jacket. As we find it technically easier to bring all links to favos. You will be able to click through to the countries own database, by clicking on the appropriate flag. At favos Els has made a very clear and easy to fnd database. There you will find a lot of information. Els has done an enormous amount of work to help everyone. If you need more help, please leave a message on the NOTES, or contact Els.


Happy searching!
The managers
ÅSERAL
Thank you very much Ancestry Connections.

We are happy with the AWARD
FORUM IN NORWAY
Aaseral Genealogy,now over 10.000 persons in database,and a lot of photo's
All name places in Norway
DIS NORGE
Slekt Forskning

Welcome to the Archives


The National Archives and the regional state archives all have separate reading rooms where users are welcome to study archival data. The opening hours, policies and practical conditions vary somewhat between the institutions
Organisasjoner/institusjoner og foreninger
Historielag og nettsteder med historiske kilder
Genealogiske ressurser
Museer og arkiver i Norge og USA
Læresteder i USA grunnlagt av norsk-amerikanere
The Norwegian Historical Data Centre (NHDC) is a national institution under the Faculty of Social Science at the University of Tromsø (UiTø). Our main aim is to computerize the Norwegian censuses 1865 onwards together with the parish registers and other sources from the 18th and 19th centuries
Geneanet
All kinds of info and Links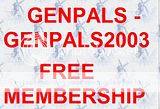 WE GOT THIS AWARD, Thank you very much
We got this AWARD ,Thanks a lot we are very happy with your Award

Thanks Managers and members Genpals2003
Thanks you ,we got this AWARD,I'm very happy and proud.
Thanks my team, Managers and co-Managers and Members.
Great Great to get AWARDS. Els1939
Thanks a lot,Ancestry Connections for this AWARD.
We are very happy.
Thanks for the AWARD.
Els1939
Thanks for the AWARD a big surprise again.
Els1939
Thanks for the AWARD
owner/manager is Els and I'm the main researcher. You will find many useful pages with lots of links to help you with your family tree. We are here to help you and if you have any problems, questions re your family tree or answers for other family trees, please be so kind as to place a notice on our message board, where everyone can see it.
http://groups.msn.com/GENPALS2003/berichten.msnw

Els1939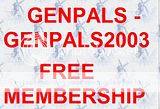 EXTRA PAGES: GERMANY ;NETHERLANDS ; ENGLAND

Skannede Churchbooks
Super Search Engine
ALL OUR SITES NOW ON MULTIPLY
Gen forum
Genealogy for Netherlands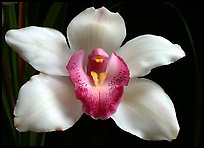 I don't know if you heard it but all passenger list incl. the originals are free accessible on www.ancestry.com until end of this month.

Have fun . . . I have it
Passenger lists with over 30 million records from ships sailing to destinations worldwide.
Findmypast.com, in association with The National Archives, is proud to present ancestorsonboard, a new database featuring BT27 Outward Passenger Lists for long-distance voyages leaving the British Isles from 1960 right back to 1890.





Links and Info Finland
Links & Information
Bureau of Land Management - General Land Office Records
Els has made a new site at favos, where surnames are listed in alphabetical order. These names all belong to existing family trees, and when clicking on a surname you will arrive at the family tree it belongs to. It will make searching a little easier
You can place the names on your family tree in the following pages with the relevant country name. Also, place your membername, so someone can ask you for info about that particular name. You too, could perhaps find a missing link on your family tree.

The larger the lists, the more chance you will be able to add members on your tree!


Pennington County

Historical Society (Minnesota)


GOOGLE TRANSLATER
Family ,STOLTZ - STOLZE - STOLICE - STOOLZ - STOLAK - STOLIG - PROUD.

TriTrans - Link Map
SUPER LINKS CANADA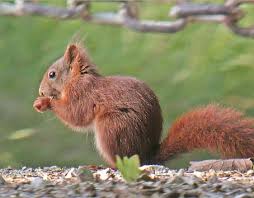 Skattelista for personer - inntektsåret 2006
Laatste update: 18-02-2013, 15:27:15